We Make it Easy for You to do Business
The Aerospace team is focused on personalized customer service, extensive business improvement programs, certifications, performance, accuracy, and strict adherence to standards. So if you're frustrated by the high minimums, long lead times, and overall indifference of aerospace suppliers, try us. We answer phones quickly. Follow up expeditiously. And deliver solutions correctly.
---
Certifications and Approvals
Dedicated to quality, we comply with the following standards:
AS9120B

certified

DD 2345 – Joint certification by the U.S. and Canadian defense departments which provides us with access to their unclassified technical information about critical technology.
A certified stocking distributor specializing in aerospace, aircraft, and mil-spec hardware to standards such as AN, AS, Mil, MS, NAS, BAC, DIN, NA, and NSA.
Performance
Accuracy averages over 99.6% - High accuracy means less costly waste for you.
We use barcoding extensively and are constantly improving business processes through kaizens. We also track internal errors. This is critical for continuous improvement within our customer service team. By reviewing the errors we can identify and implement improvements that increase productivity and customer satisfaction.
Service level averages over 96% - Depend on us for complete, on-time deliveries.
Service level is a single measurement that combines both on-time delivery and 100% fill rate. It represents how often we deliver orders on time, complete, and without backorders. Annually, we consistently average over 96%.
Awards
When you buy from Atlantic Fasteners Aerospace, you can expect the highest standard of service and quality as demonstrated by our awards.
Lockheed Martin's Electronic Systems division chose us for a STAR Supplier Award after we met their rigorous 12-month quality, delivery, and other business requirements. Less than 1% of Lockheed's 4,625 suppliers earned the honor that year.
We're also a two-time recipient of the Defense Supply Center of Richmond Virginia's Gold Medalist Supplier Award for on-time delivery and unblemished quality over a one-year span.
Disaster Preparedness
Assurance that we can perform regardless of setbacks that may be encountered, whether they are tornadoes, local floods, or crippling ice storms.
Our disaster preparedness plan includes:
A natural gas generator that powers our building when electricity is down

Nightly cloud backup, which allows for remote server operation during a disaster

Server virtualization allows for quick recovery

Quick deployment of mobile generators, internet connectivity, and office equipment through a nationally known disaster recovery service

Frequently updated Disaster Recovery binders to help guide our management team if key staff are not available
Master Certified Distributor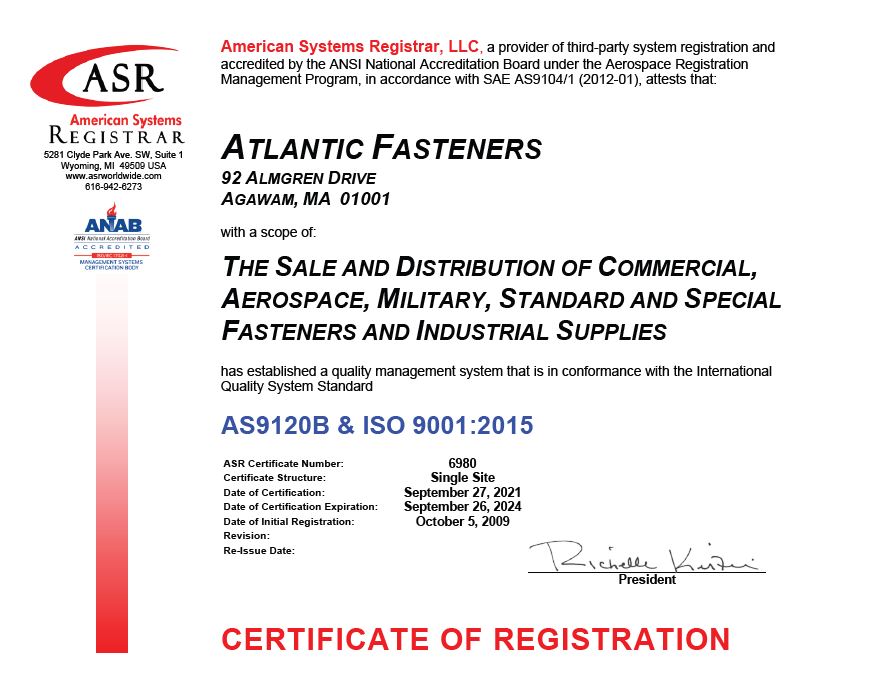 Service Guarantee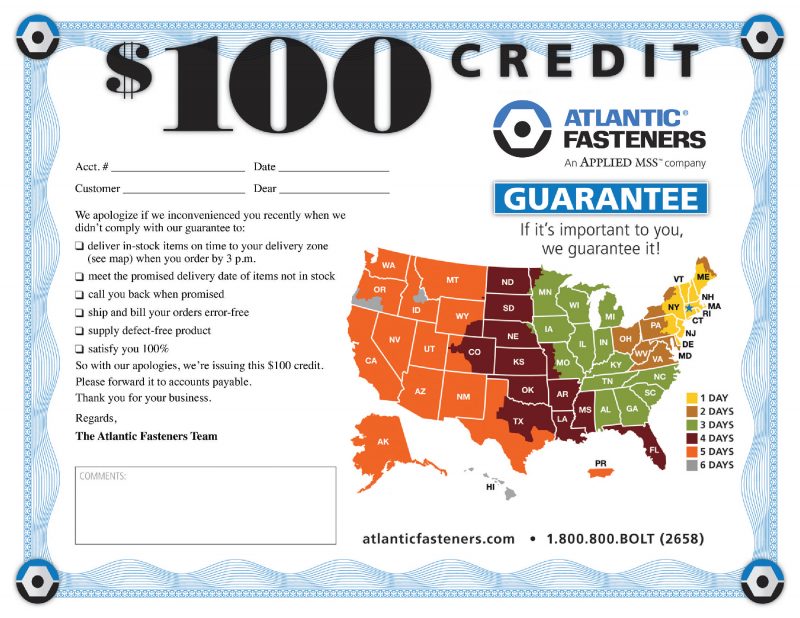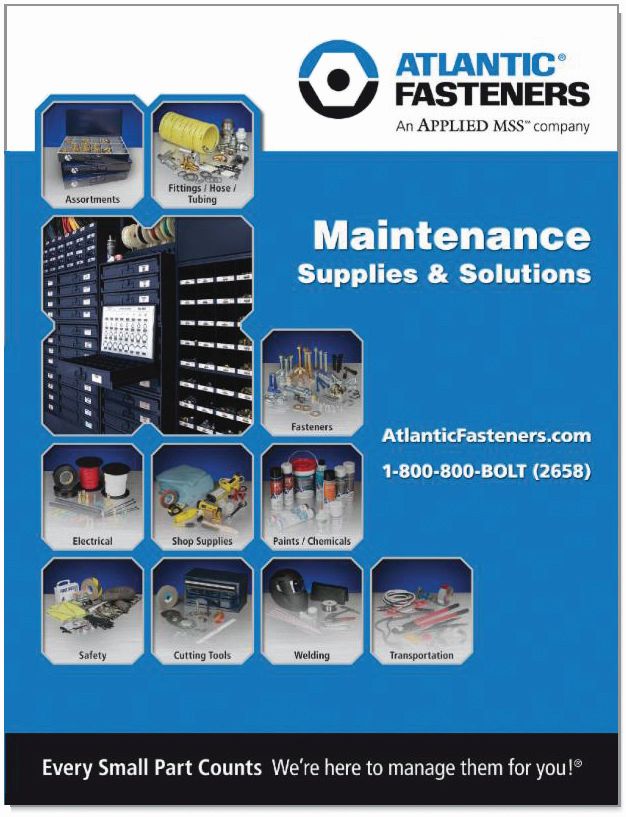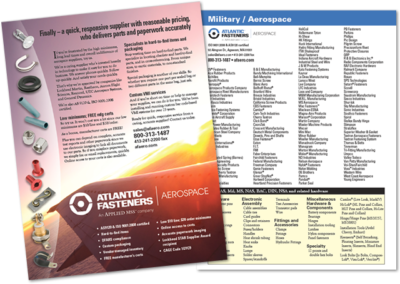 We guarantee outstanding services like low minimums, same-day shipping, quick quoting turnaround, callbacks when promised, online access to certifications (FREE), document imaging for increased part traceability, and 100% customer satisfaction.